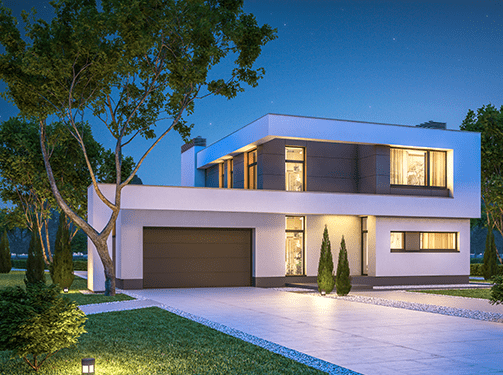 What is the Climate System?
Insulation
Dehumidification
---
Company Climate System offers vapour permeable insulating and dehumidification building materials. Climate System plaster mixes and coatings are designed for use in interiors, exteriors, dehumidification of damp walls and facades. Climate System products are suitable for a wide range of buildings – from family homes and apartment buildings to historical buildings. Climate System materials are highly resilient not only against temperature fluctuations, UV radiation and mechanical damages, but they also have a reflectivity of more than 89%.
Plasters and coatings Climate System are incombustible, sound isolating and have excellent flexibility even in the most extreme temperatures (from – 50°C up to + 200°C). Climate System products are hydrophobic, prevent condensation, do not clog capillaries and convey excessive moisture away from building materials. Our materials protect masonry in temperature from – 40°C up to + 90°C, prevent buildings from overheating and damage done by frost to buildings' construction.
Main advantages and features of Climate System


Themoreflectance up to 89%





High flexibility and resistance

Healthy and ecological
Anti-allergic
Against mildew

We believe that health comes first. This is one of the reasons why our Climate System coatings and plaster mixtures are anti-allergic, vapour-permeable (44 g / m2 / 24 hours), do not allow dirt or dust to settle on their surface and ensure optimal thermal comfort in the rooms. Climate System materials prevent the formation of mildew, fungi and algae on facades and interior walls. Climate System products are not harmful to health and have the highest certification for use in the food industry and healthcare.
Climate System coatings and plasters are non-toxic, do not contain harmful substances and their use is completely harmless to humans and animals. They are water-soluble and do not harm the environment. Due to their properties, Climate System materials can significantly contribute to reducing urban overheating.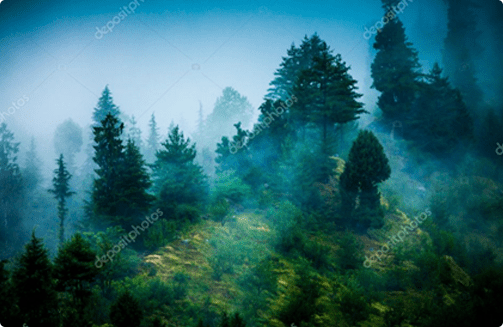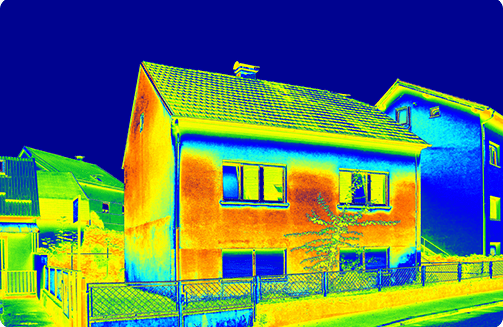 Energy saving
Low energy consumption
Reduce costs

Our goal is to save not only nature but also our customers' wallets. Thanks to their properties and reflectivity, Climate System building materials significantly reduce the energy intensity of buildings.
These savings are the most evident in the significant reduction of heating cost of buildings in winter and cooling of interiors in summer. The bonus of this effect is a pleasant thermal comfort in the rooms and no overheating of the buildings.
Durable and easy to apply
Without a building permit
Non-flammable
We like simple and effective solutions, which is why our Climate System coatings and plaster mixtures excel in a simple and fast application. No building permit is required for the use of Climate System materials on facades. No special equipment is required for the application of Climate System coatings and plasters.
Climate System coatings and plaster mixtures are above-standard durable and non-flammable (flammability group A - Non-flammable) and we are justifiably proud of that. Our products provide surfaces with protection against harsh environmental conditions, retain colourfastness and minimize the effects of UV radiation. Climate System building materials protect building structures from acids, alkalis, aggressive chemicals, exhaust gases and salt damage.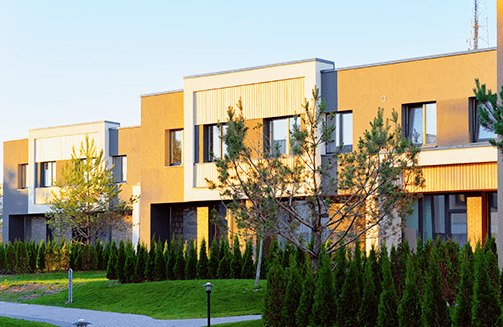 Calculate on-line
How much can you save up with Climate System?
Thermal conductivity coefficient
U = 0,8322
without Climate System
U = 0,8322
with Climate System
=
Thermal conductivity coefficient reduced by
o 450%
Are you interested in our system?
Our services
Consultancy / training
Paid consultation
Project documentation
Contact us
Testimonials from our clients
We didn't want a classic contact insulation for our block of flats, so we chose Climate System. I had some concerns, but I have known for more than six years now that this was the best decision of our association of uni owners. Thanks to Climate System we save on energy every year and the facade does not go green with algae or fade.
We saved 20,000 euros thanks to Climate System when replacing the roof on our apartment building. And we saved 25-31% on gas bill during the first winter (and it was a long and cold one) after we renovated our facade with Climate System Exterior. At this year's meeting and billing, we all evaluated this step as an excellent investment in our own housing.
I used Climate System for the reconstruction of my cottage and I must say that the results amazed me. Not only is there no trace of mildew anymore, but the whole climate in the rooms has completely changed - in layman's terms they are "airier", the feeling of cold feet (especially during winter) has disappeared ... In addition, any dirt can be easily wiped from walls (owners of tiled stove fireplaces know, what I'm talking about) ...
Originally, I just wanted to get rid of mildew in the bedroom and children's room, but we were so excited about Climate System products that we gradually renovated the entire apartment with them. I have a feeling it's not so dusty at home anymore. My son's asthma has almost disappeared and we are all literally breathing easily. As a bonus we also pay less for heating.
Thanks to the Climate System thermal insulation of our apartment building we save on heating every year – and they even return us money from our yearly gas bill! Everyone compliments us on our facade. We are very satisfied.